I used to think that some manufacturing techniques were out of reach. Laser cut parts are a good example. This is changing with companies like OSHCUT and SendCutSend .
I was able to take some DXF files that I created from my fusion 360 designs and I sent them to OSHCUT and they were able to laser cut them from aluminium (you get to choose exactly what materials you want to use). The parts arrived in just a few days. I was staggered. The cost is not bad at all, far less than I have wasted on motors at this point >_<.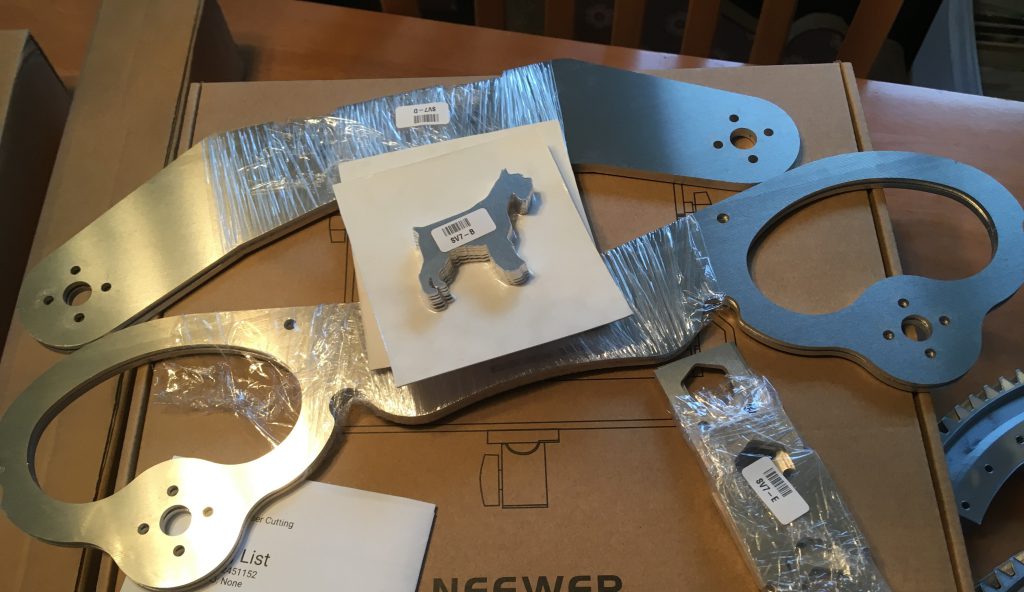 Take a look at these beauties. I designed these parts to slot together so there's no time to waste, lets do some building!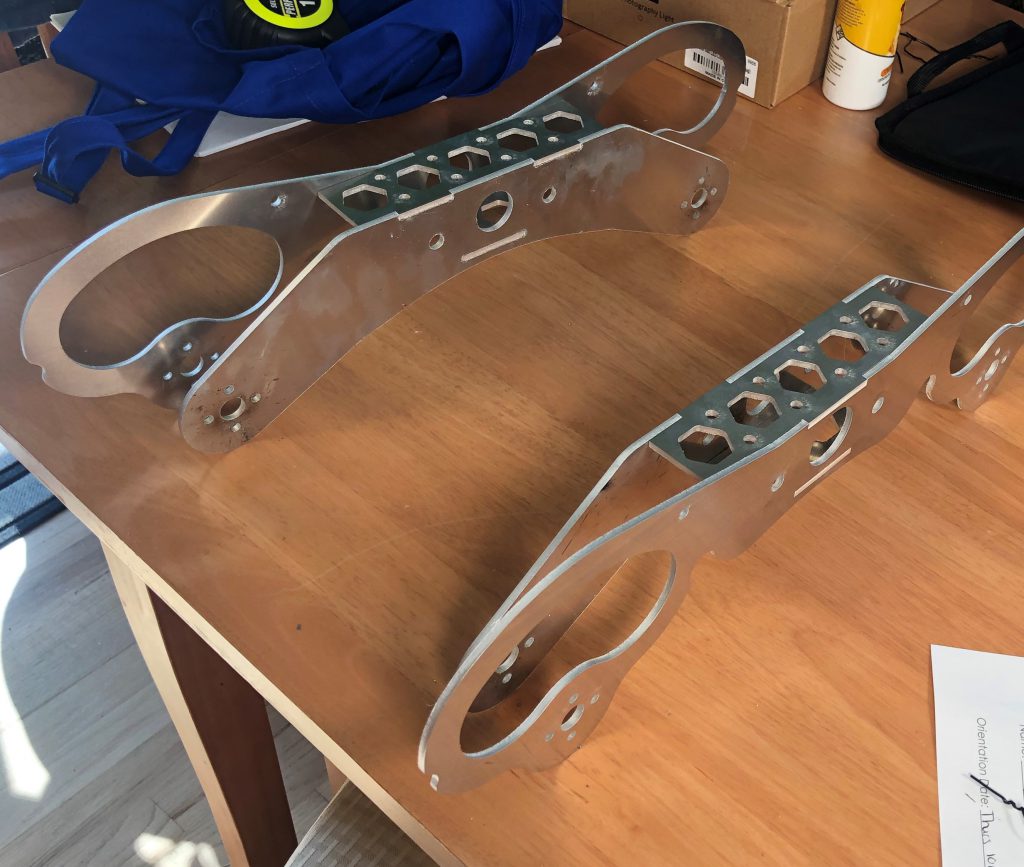 A quick dry fit tells me things are going to work just fine, and WOOOHOO does that look cool or what? everything looks just how I want it to. The quality of these parts is exceptional. I have zero complaints. I can't stop looking at what's sitting on my dining room table. Just a few short days ago they existed only within Fusion 360!
Well? what's next? good question … Next I get to try my hand at brazing these parts together so they don't come apart but I'll make that a post of its own. For now I'm going to sit and admire my handywork some more 🙂